WordPress Step 2: Set up WordPress
You've just downloaded our WordPress plugin - excellent. Now let's get it set up inside WordPress.

1. Configure AE Connect Settings in WordPress
Go to the AE Connect tab in the WordPress Admin sidebar.
This tab should have appeared after you completed the AE Connect installation.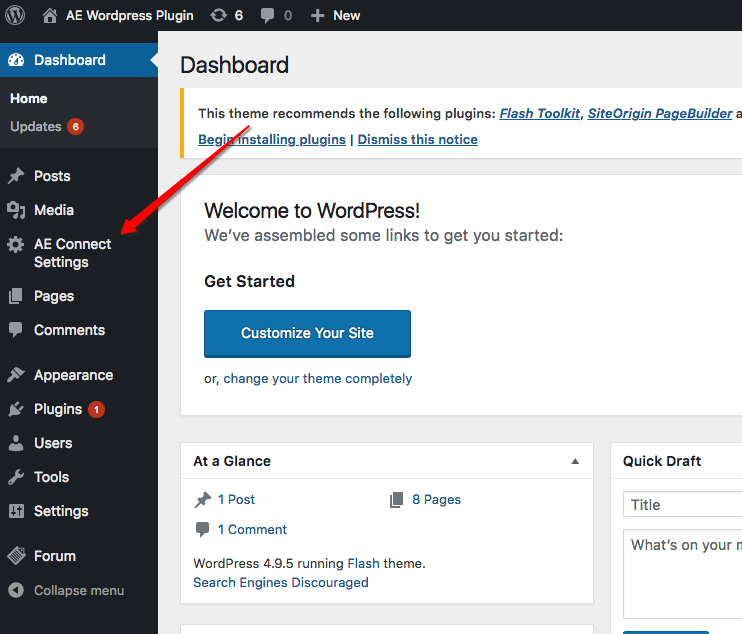 Now you're on the settings page.
You can ignore the first field labeled "Instance." You will be using the default values.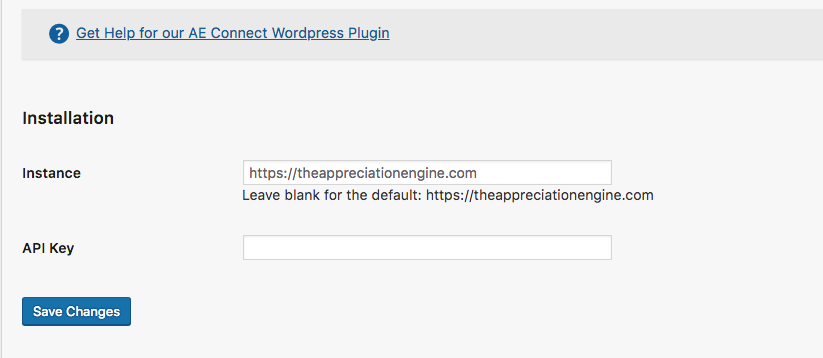 2. Retrieve your API Key from your AE Dashboard
Start by logging in to your dashboard and clicking on AE Connect, located in the top right menu bar. 
Allowlist your website domain first, then  copy your API Key

You must allowlist your website domain or the rest of the setup won't work.

Next, click on "Privacy & Permissions" and then "Permissions".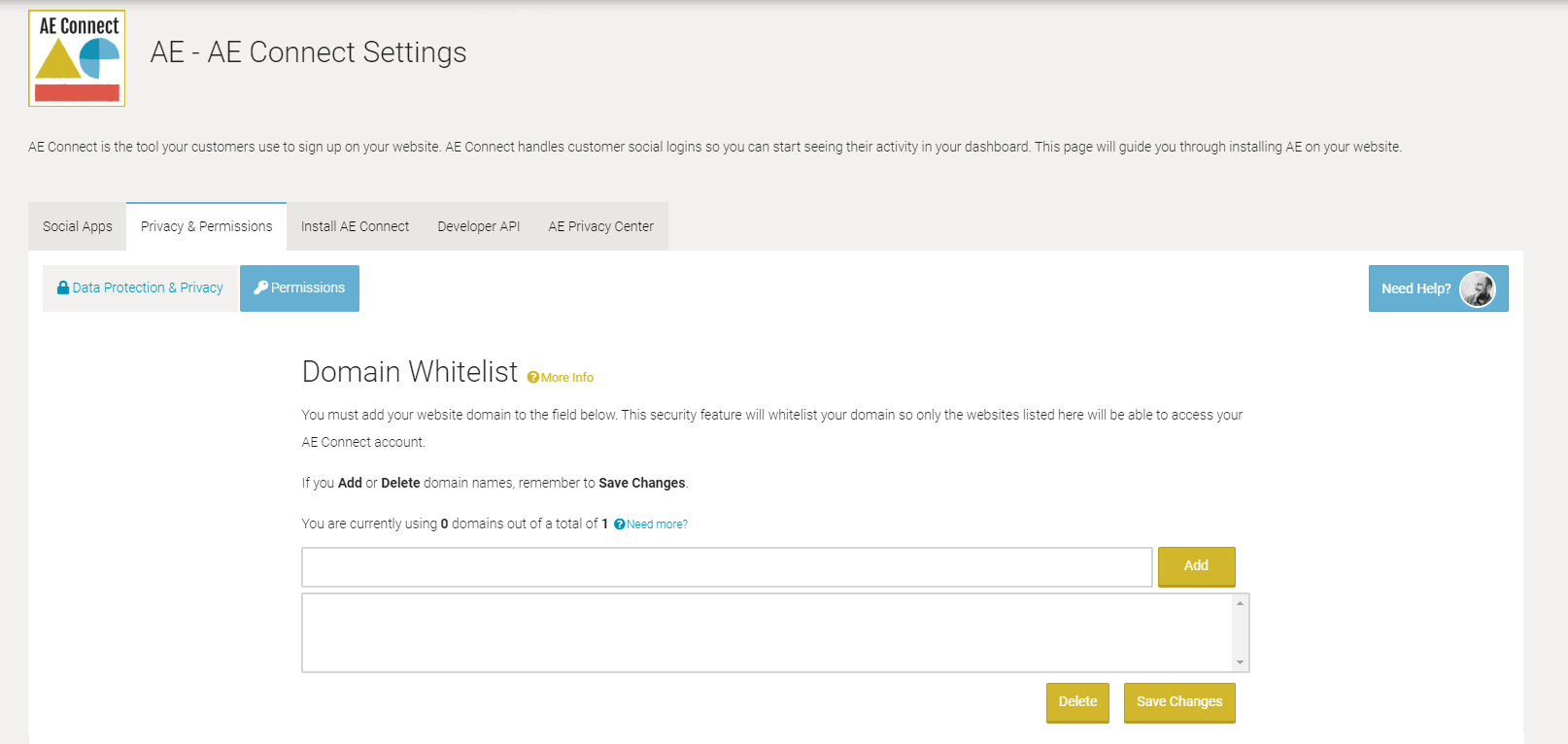 Enter your WordPress domain into the top text field, hit "Add", and then hit "Save Changes."
A pop-up will appear confirming your changes; hit "Save" and the page will reload.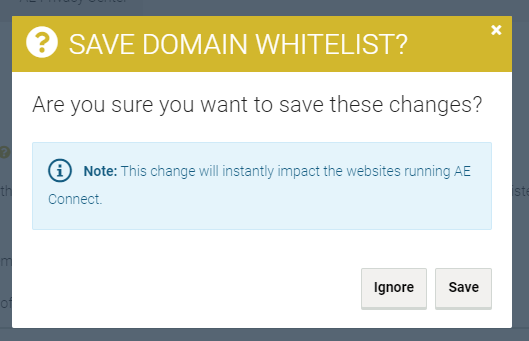 You should see your domain in the text area below.

You may have to clear your cache after allowlisting your domain for your app to work.
Now click on the "Developer API" tab. You should be on the "API Keys" page.


Click "Copy the Master Key" and a pop-up will appear letting you know that the text has been copied to clipboard.
3. Paste your API Key into WordPress
Go back to your WordPress site and navigate to the WordPress AE Connect settings page.
Paste the text into the API Key field and save changes.
When the page reloads, a "Next Step" button will appear. Click to continue with the next stage of your setup.



4. Next Step: More AE Settings in WordPress
Now you can customize your AE Settings. This is a basic setup meant to get you up and running as quickly as possible. 

You will be on the "General" page under the "Settings" tab.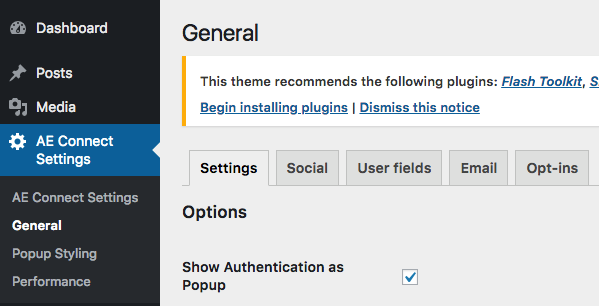 Be sure to click the "save changes" button at the bottom of the page for each settings tab. 

Check the "Show authentication as pop-up" box
This option gives your users a nice pop-up for signups rather than redirecting them to another page.
There are also some predefined styles for the ae-form shortcode and AE On Page Form widget available via the dropdown setting "Choose an AE Form Style?" Try them out and see what suits your fancy.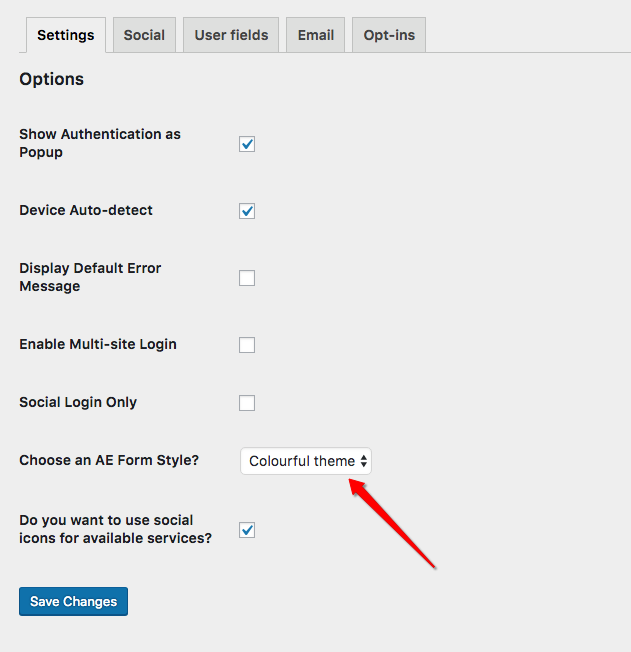 To be completely clear, this setting will affect any page where you have dropped an [ae-form] shortcode, or any widget area where you have added the AE On-Page Form Widget. 
The plugin also comes with a default page at [your website's domain]/login-signup which contains the [ae-form].

Configure the "Social" tab
If you have already created social applications with AE, they will show on this tab.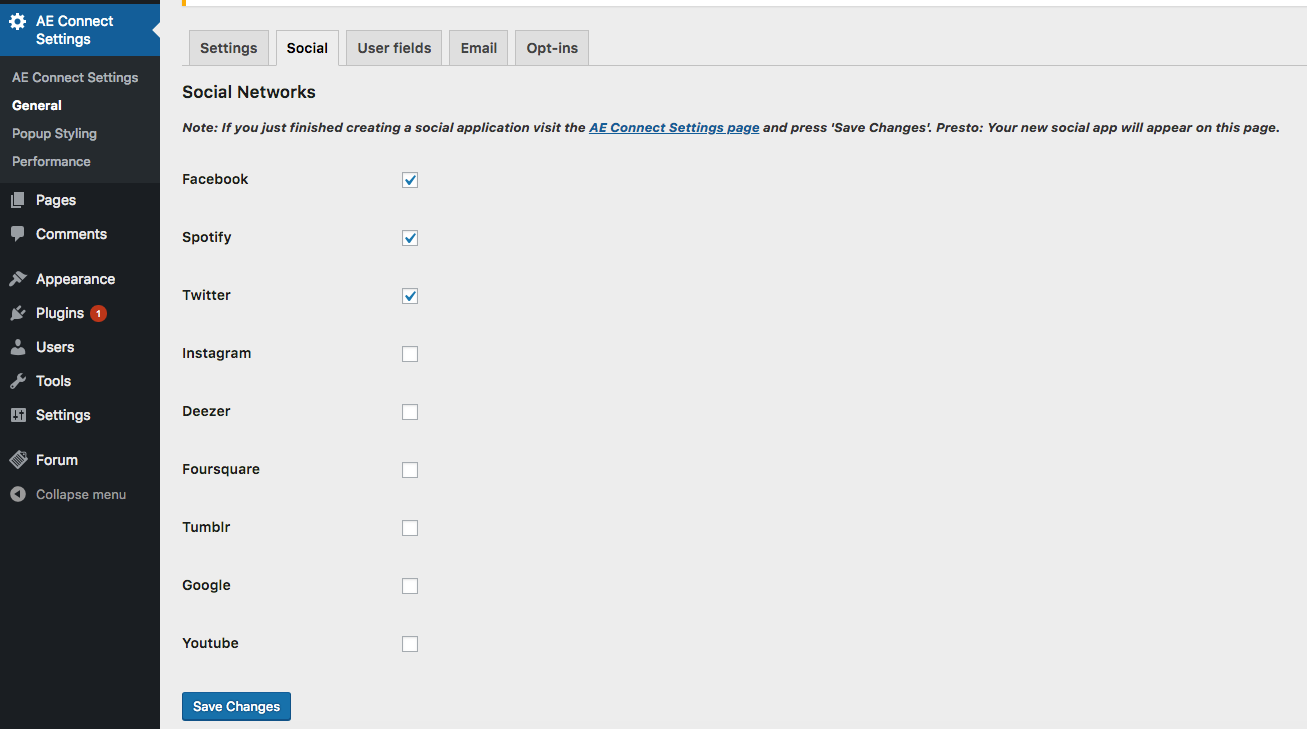 Check the services you want as sign-in options for your users. If you haven't activated any services check out our guides to get you set up. Otherwise, your users will just have to sign in with email/password.
If you just finished creating a social application, visit the AE Connect Settings page in WordPress and press "Save Changes." Presto: Your new social app will appear inside the plugin settings in General -> Social.

Configure the "User Fields" tab 
Check the data fields you want to collect from your users. You can check them as "required" if you need to force your users to fill out a particular field. Note that the "required" option for each field won't appear until you actually enable the field. 
In this example I've checked First Name and Address fields: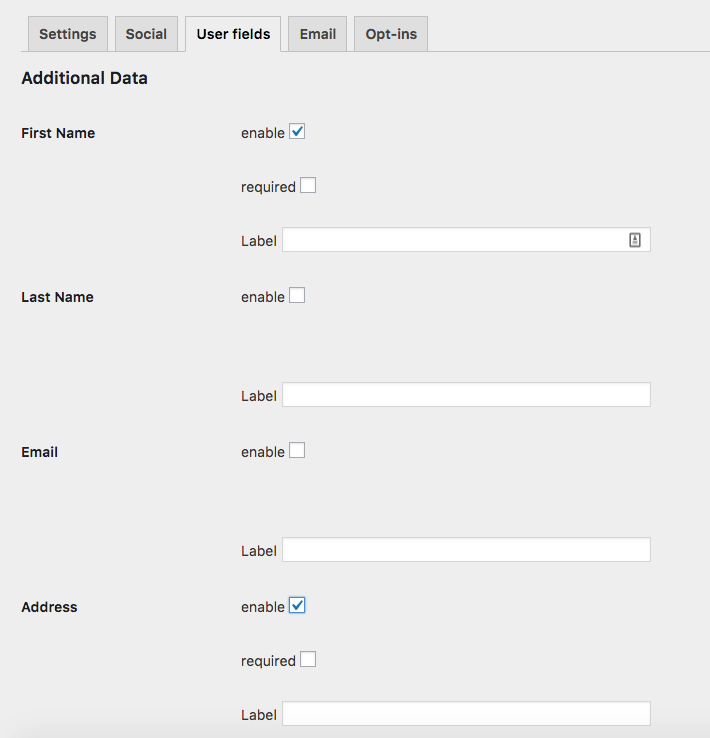 During registration by default, each field will be named (or labeled) how they are labeled in the WordPress Admin area. However, you can change this by filling out the label field. For example, the "first name" field could be changed to "name."

Configure the "Email" tab 
If you want your users to verify their email when they sign up to your site, check "Send Email Verification During Registration" and also check "Site Requires Verified Email Before Login."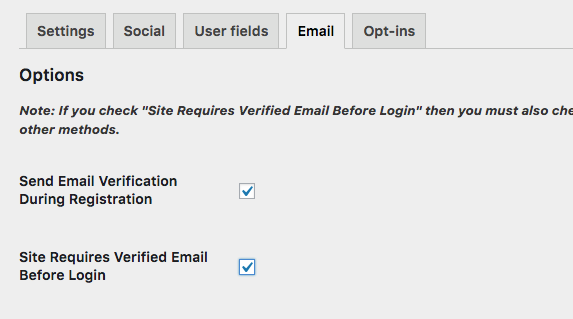 Check "Send Email Verification During Registration" if you want to send an optional verification email when your users sign up, but still let them log in.
If you check "Site Requires Verified Email Before Login" but not "Send Email Verification During Registration", AE JS assumes that you will be handling email verification by yourself. Only use this specific configuration if you know exactly what you're doing; otherwise, your sign-in flow WILL NOT WORK.


Configure "Popup Styling" 
If you have a custom style sheet, you can use it by pasting the link in the Stylesheet URL field under the "Popup Styling" tab. This will apply custom styles to the AE Connect pop-up, overriding the default AE JS styles.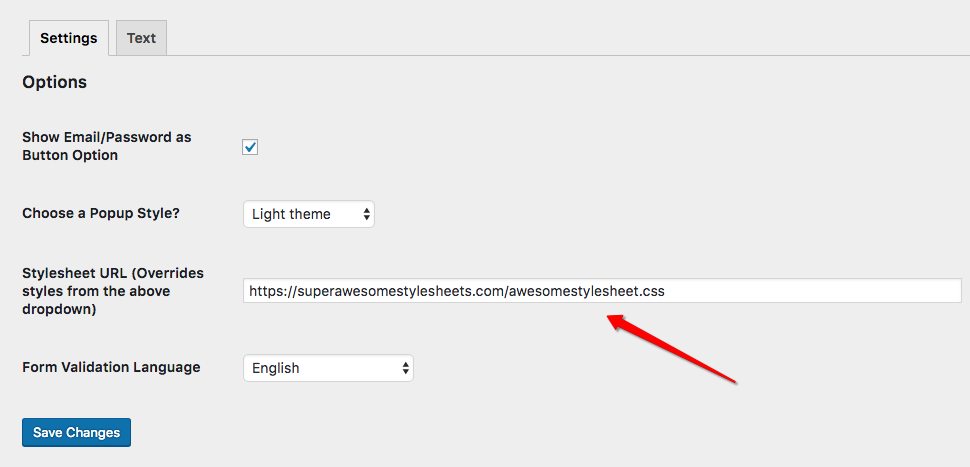 There are a few pages available for advanced users.

The "Performance" page in the left sidebar: if you check either of the options on this page, your users will not be able to maintain a user profile.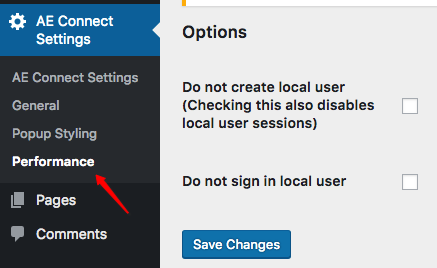 You will see two pages in the "All Pages" tab that WordPress has automatically generated: "Sorry, there was a problem" and "Login/Signup." It's best not to touch these pages unless you know what you're doing, but if you do accidentally mess something up, deactivating and reactivating the plugin should resolve any issues.
Hurray! You have now successfully set up your AE Wordpress Plugin!
Our team is here to help you at any time. To get some AE support, use our blue balloon on the site. We've got your back!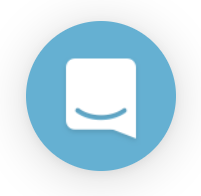 ---
---