Creating an Instagram App

To start collecting social registrations with Instagram, you need to get your Instagram app up and running. Here's how:

1. Log into Instagram at the Developer site and click on Register Your Application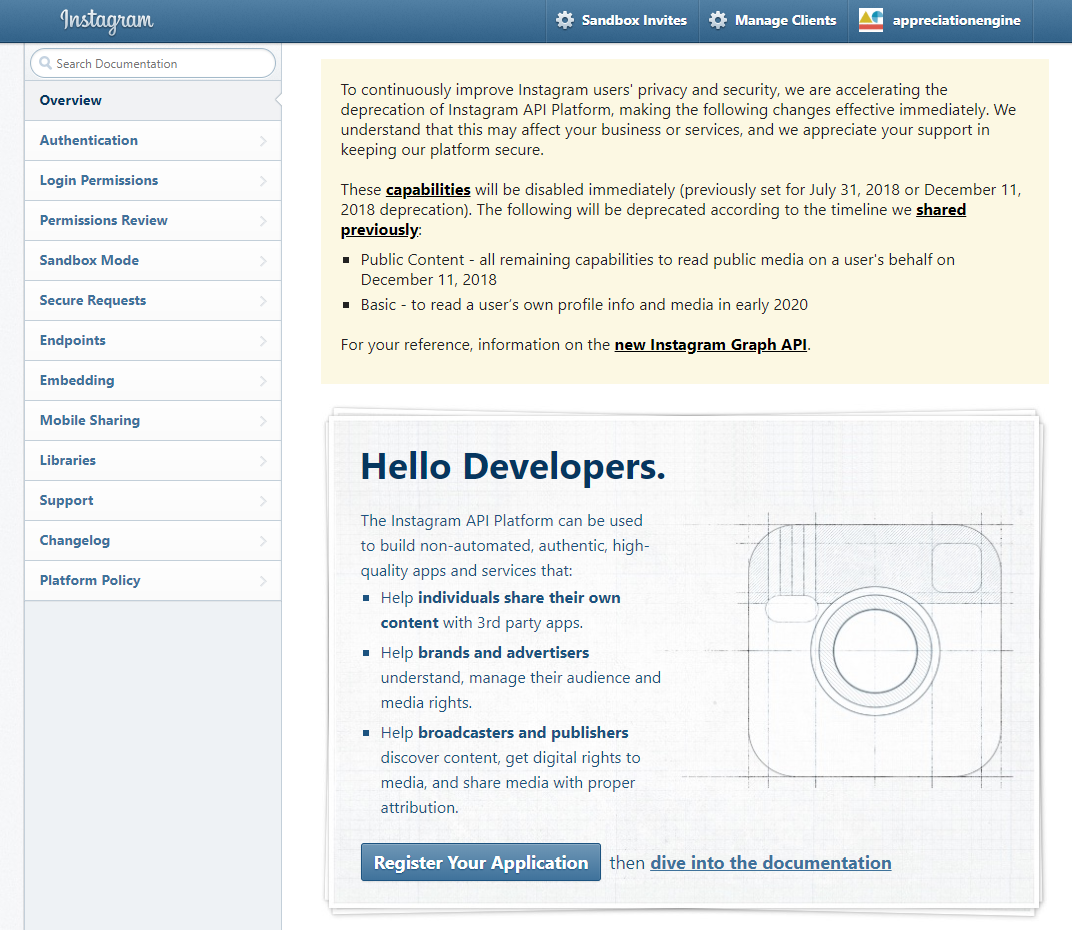 2. Fill in your details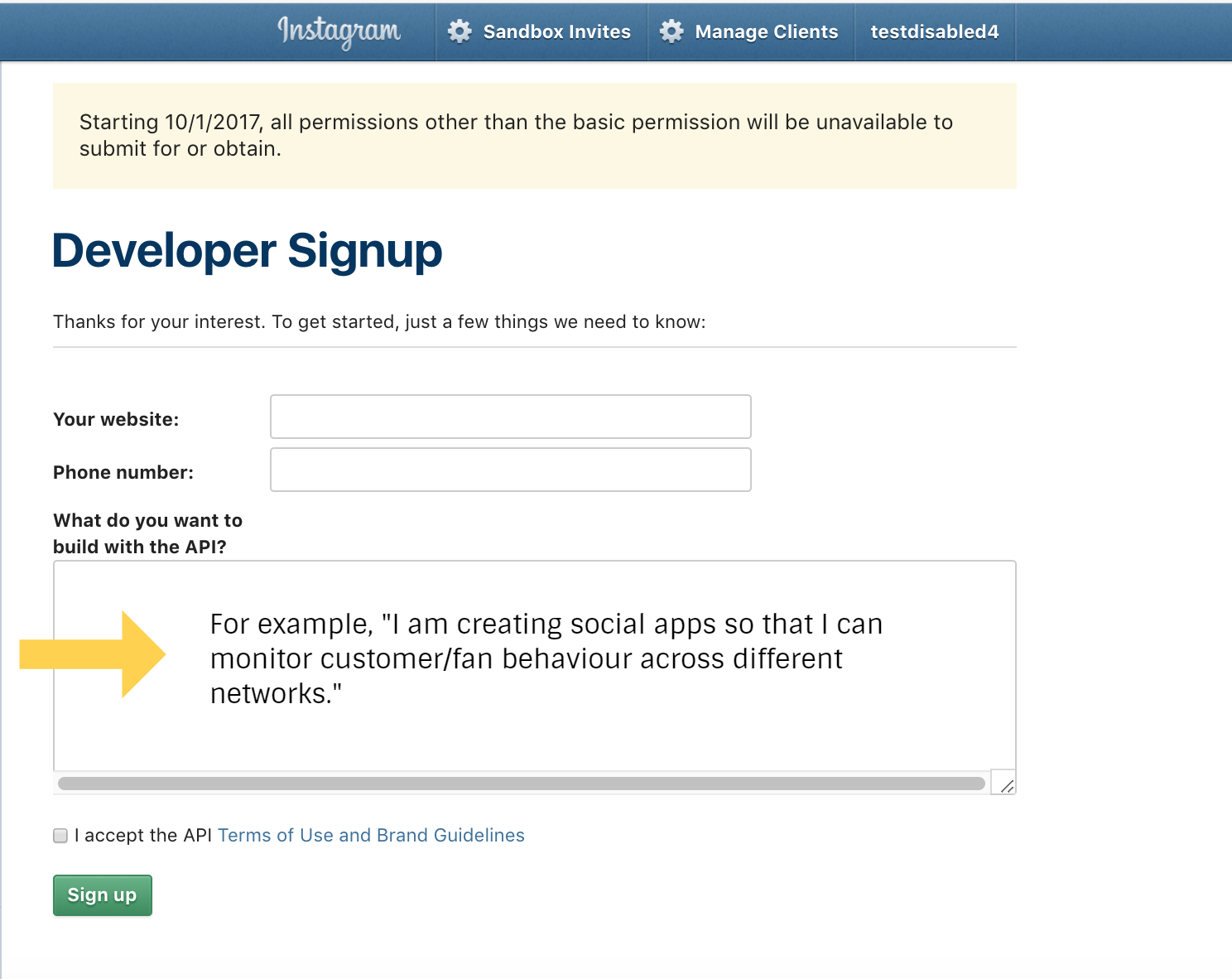 3. Click on Manage Clients, then press the Register a New Client button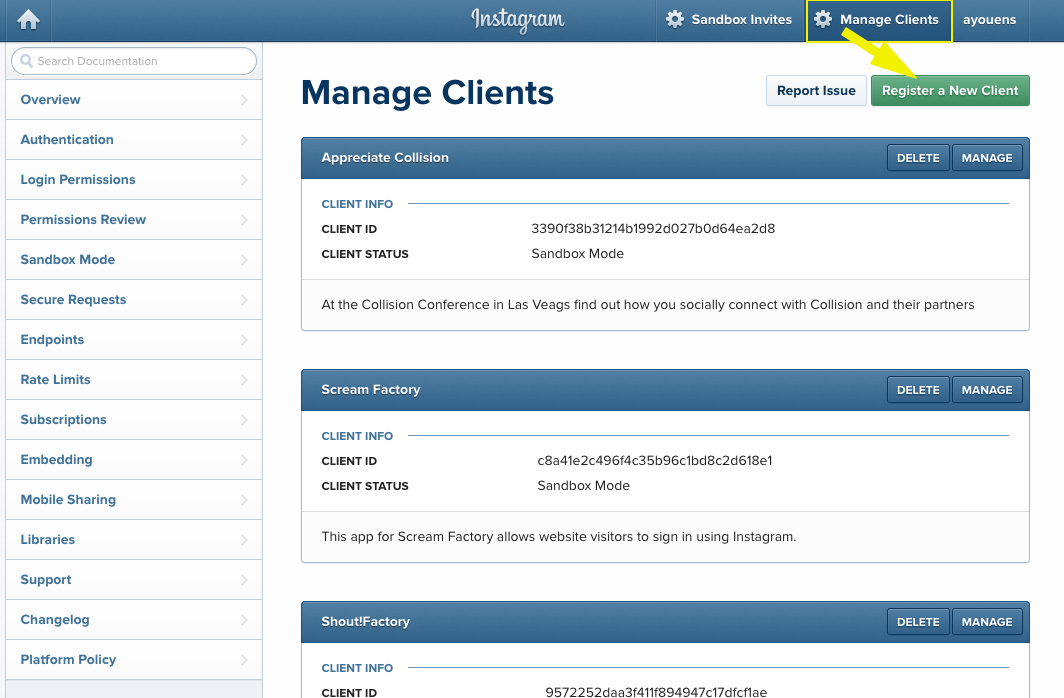 4. Fill in your app details
First, fill in the fields for your business. Check out our example graphic just below!
For the field "Valid redirect URIs", you will need to enter the following URL: 

https://theappreciationengine.com/InstagramAuthenticator_Controller 
*If you're on a custom AE Enterprise plan you'll have a custom domain. Make sure to add it in front. 

E.g. https://snapit.theappreciationengine.com/InstagramAuthenticator_Controller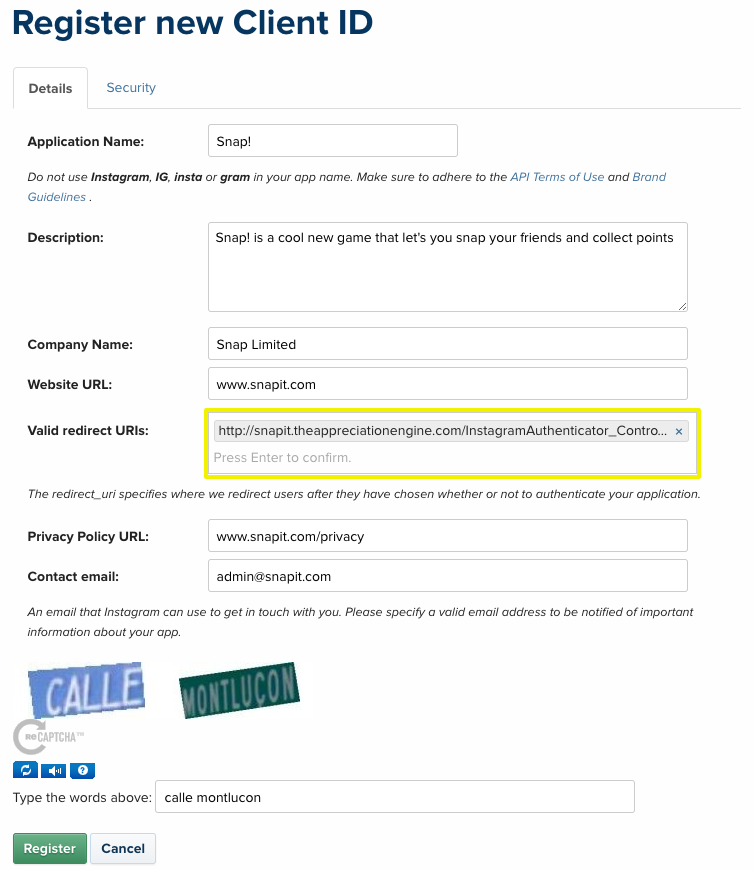 5. Successfully registered!
You'll get a message you've been successful and your new app details will appear below.


6. Click on the Manage button to see your Client ID and Client Secret




7. Go back to your AE dashboard tab
If you're using the walkthrough, you can skip ahead to step #10. If you don't already have AE open, go to another tab and log into your AE dashboard account.
Click on AE Connect, which is located in the top right-hand menu bar.


8. Select the Instagram icon, from the list of social apps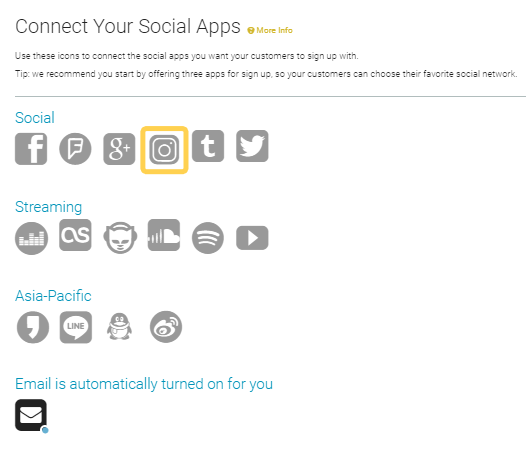 9. Paste your Client ID and Client Secret into the AE window
Then hit Activate Service.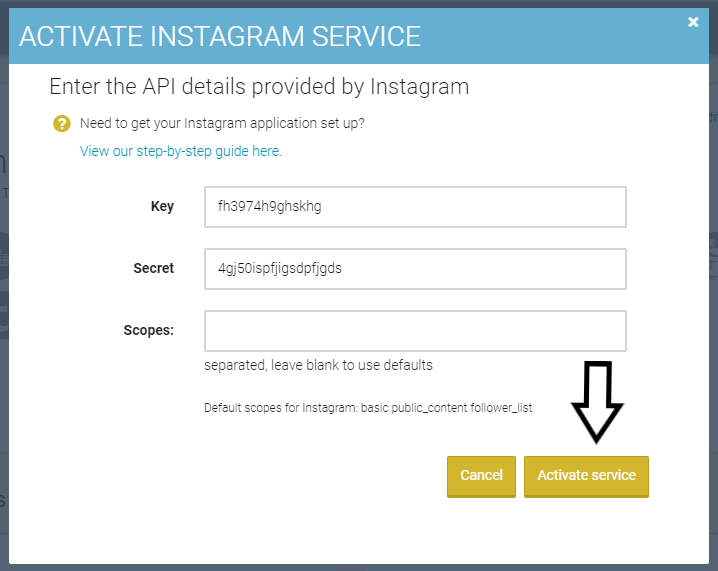 10. You can see your Instagram app is live with AE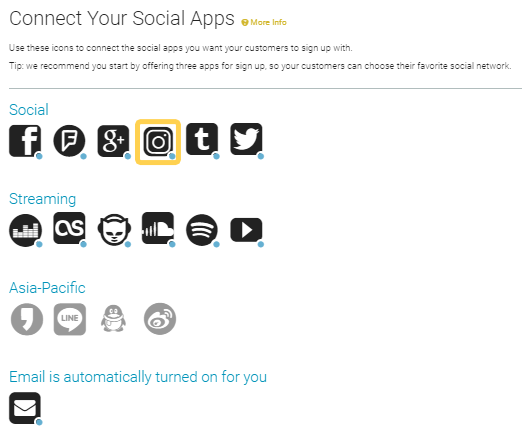 11. High five! 
You've connected Instagram to AE.


12. Don't forget to put it live when you're ready
By default, your Instagram app is created in Sandbox Mode so you can test. When you're ready to go live, you need to remember to log back into Instagram and go to the Permissions tab. 
From there, click the button Start a submission.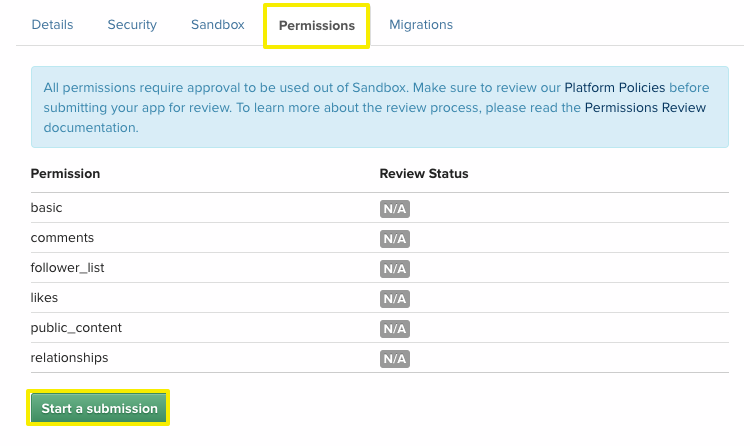 From here, you'll be able to submit your app to the Instagram team for review. If you require permissions beyond the basic access (reading a user's profile info and media), you need to specify these permissions in your submission. More information on that can be found here.

Connect other social networks:
Or choose from the full list.



If you are ready,  integrate AE Connect, our social login solution, into your website.

---
---