Billing and Plans
AE bills monthly. We charge all the credit cards we have on file on the 1st of every month.
If you're on our free plan we don't have your credit card on file and you won't be charged. Until you sign up for a paid plan.

Your First Charge From AE
Your first bill might look a bit odd because it will have two charges:
The first charge is for the month you signed up. This will be pro-rated based on the date you signed up. For example, if you signed up January 15th for the Pro Plan, you will see a charge for $1000 for January. The normal monthly charge of $2000 has been pro-rated since you only used the service for half the month.
The second charge is for the next month. You are prepaying for the month of February with a charge of $2000.

Your Subsequent Charges
The next time you get billed by AE, it will be the standard plan amount.

Changes & Upgrades
If you change your plan, of course your monthly bill will change to reflect that.

Checking your Plan
If you need to check your plan and its limits, simply log into the AE dashboard and select Plans from the Profile drop-down in the header.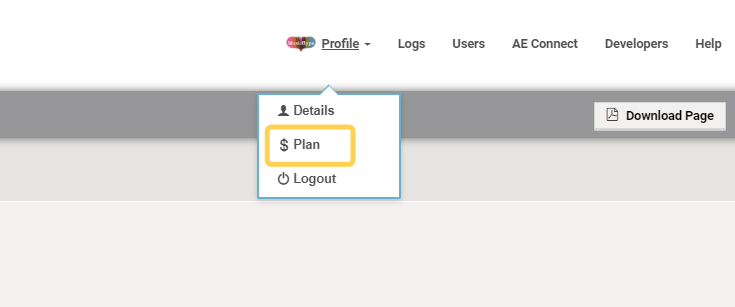 Changing your Plan
If you need to change any limits on your plan or upgrade, get in touch with us. Use the blue balloon below to let us know what you need.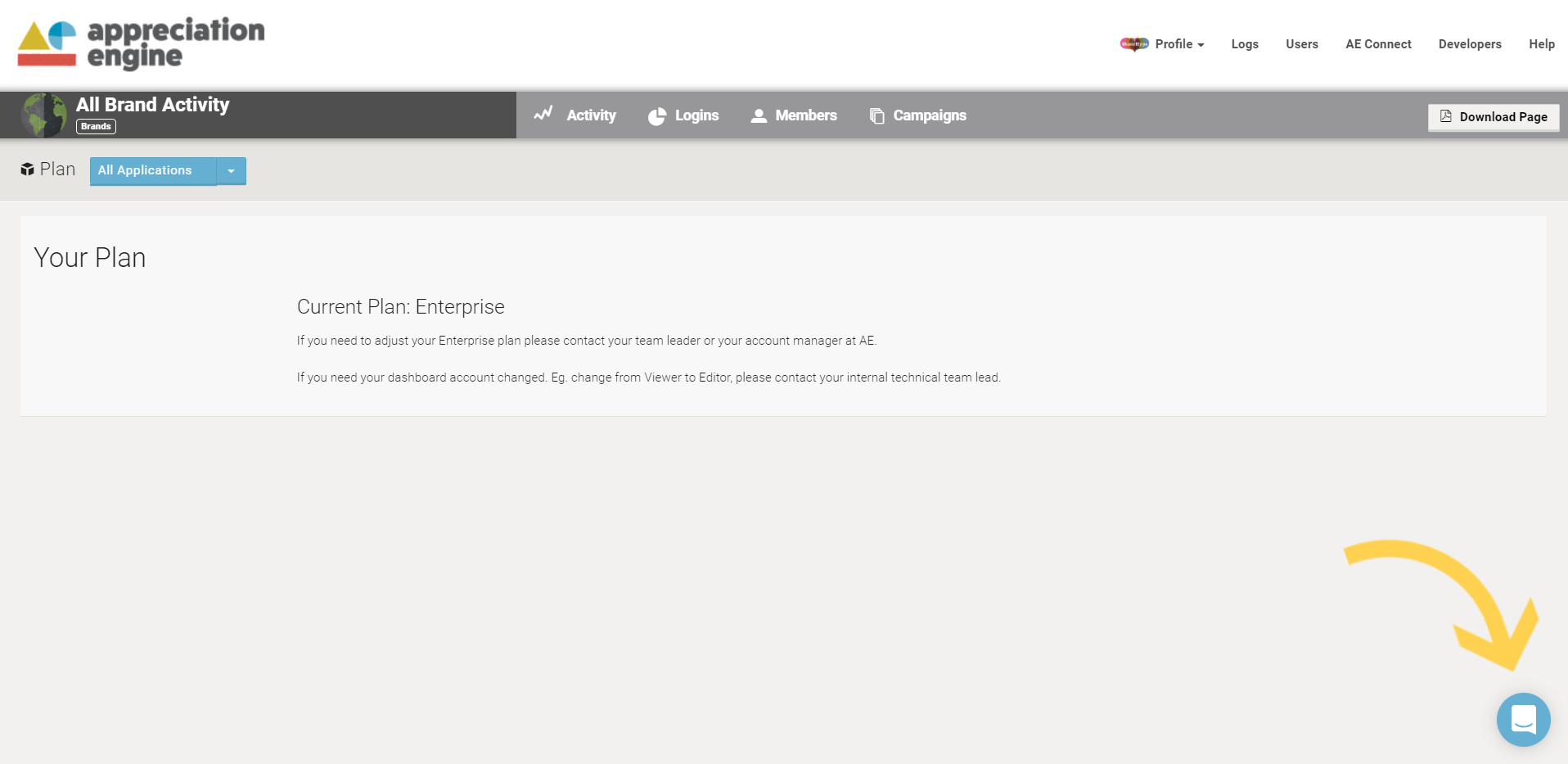 Canceling your Plan

We know that AE isn't a good fit for everyone. No worries if you need to cancel. Just use the blue balloon over here on the right to let us know you need to cancel. 
---
---