Creating a SoundCloud App
SoundCloud is not accepting any more app requests at the moment. You can check in at their
developer website
for the most up-to-date information.
To start collecting social registrations with SoundCloud, you need to get your SoundCloud app up and running.
It takes a couple of weeks to get an app up and running with SoundCloud, so make sure to do this service early enough.
Here's how:


1. Go to the SoundCloud main site
You have to create a profile for your app first. So click on Create an Account.





2. After signing up, click on the Profile link from your drop-down on the righthand side

3. Copy the URL from your browser window
This is your profile link and you'll need it for your SoundCloud App.


4. Go to the Developer site and click on Register a new app



5. Fill in the first page of the form and paste your profile URL in the first field



6. Fill in the second page with details about your business & app


7. Fill in the fields on the third screen
Make sure you choose the "Yes" option under the question "Will your app authenticate users?"


8. Fill in the Redirect URI field
Add in: https://theappreciationengine.com/SoundcloudAuthenticator_Controller
*If you're on a custom AE Enterprise plan, you'll have a custom domain. Make sure to add it in front.

E.g.
https://sony.theappreciationengine.com/SoundcloudAuthenticator_Controller
Click the Submit button.


9. Successfully applied!
You'll get a message you've been successful and you'll have to wait about two weeks to find out if your app is approved by SoundCloud.


10. Application approved
Once your SoundCloud app has been approved, you can log into the developer site and pick up your Client ID and Secret.


11. Go back to your AE dashboard tab
If you don't already have AE open, go to another tab and log into your AE dashboard account
Click on AE Connect from the AE header.


12. In the Connect Your Social Apps section, select the SoundCloud icon


13. Copy your Client ID and Secret into the AE window and press the Activate service button


14. You can see your SoundCloud app is live with AE


15. High five!
You've connected SoundCloud to AE. Now you just need to wait for approval.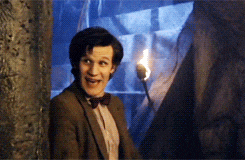 Next Step
Connect other social networks or integrate AE Connect, our social login solution, into your website.
---
---