Deezer Activities AE Tracks
Deezer Login On Your Website
Setting up your Deezer app with AE will allow your customers to log into your website through Deezer. That's how you will get social insights from Deezer! 
Your website's Deezer login might look something like this: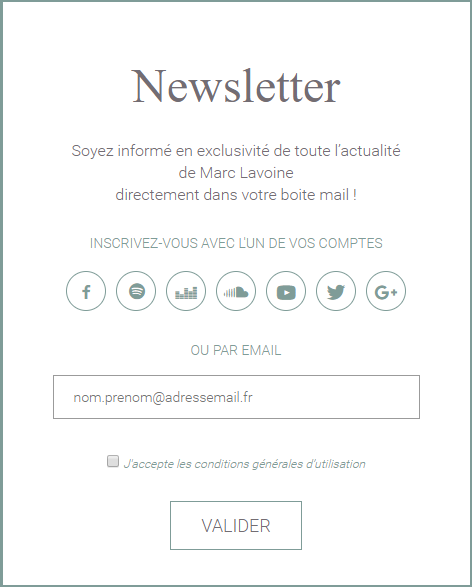 Tracking Artists on Deezer
When you add one or more artists as brands on AE, our engine will track your customers' Deezer activities relating to those artists. You can add any artist (or other brand) you want -- it doesn't have to be your artist! You can add brands for your competitors, potential sponsors, partners, or any other key brands that interest your business. More on brands here.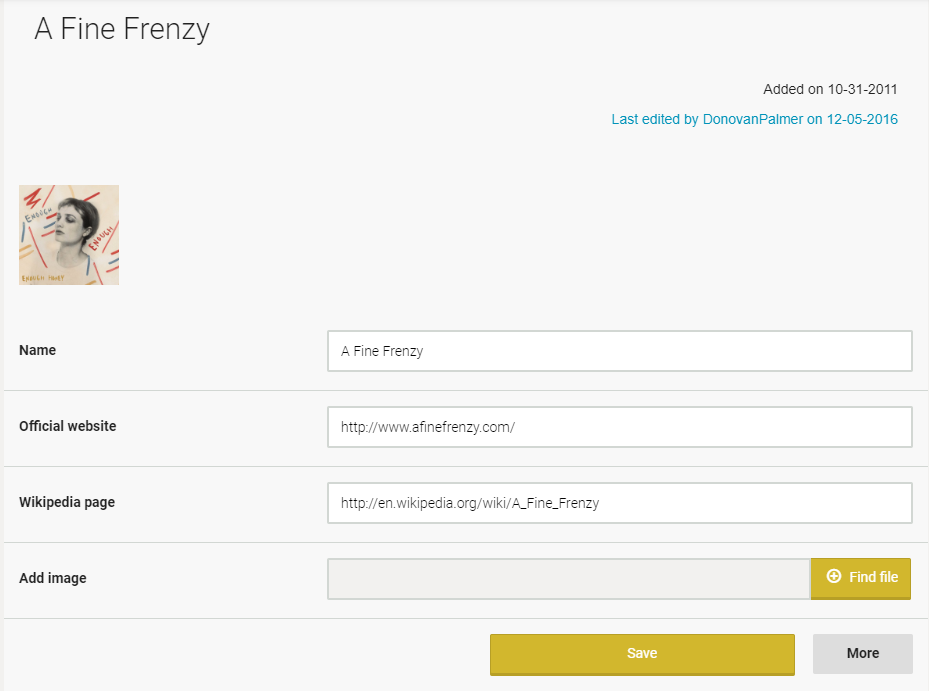 Here's an example of an artist that's been added to AE.

The Data AE Collects from Deezer
Member Details
Here are the member details AE collects from Deezer:
First + last name
Email
Username
Birthday
Gender
Country
Profile image
Remote user ID
Remote username
Remote user URL
Member Activities
Here are the member activities AE collects from Deezer:
Favourited a track by <BrandName>
Added <BrandName> as a favourite
Added an album by <BrandName> to library
Has a track by <BrandName> in their top 25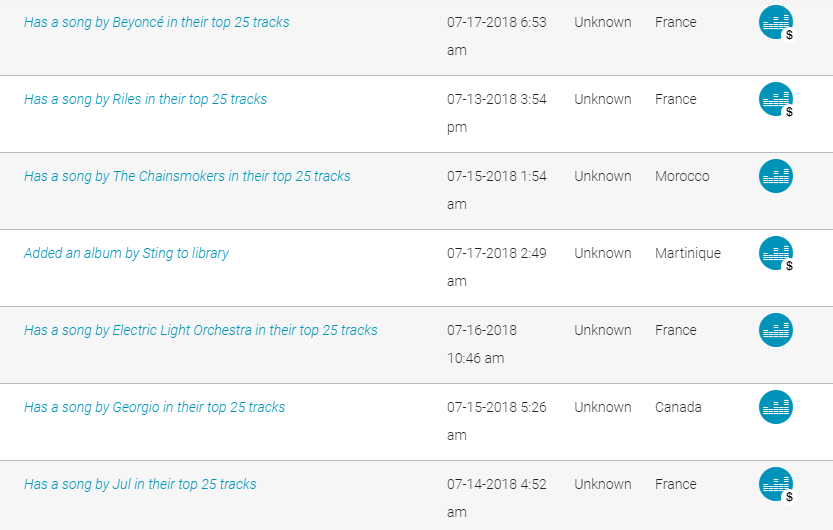 Here's an example of how Deezer activities will appear in your AE dashboard.

To see the activity AE tracks on each social network, check out the full list here.



---
---