Writing Your Data Use Statement
When you're setting up AE Connect you'll need to fill a field that tells your members how you'll use their data. 
We've set up our system this way so that it's clear to everybody how their data is going to be used. We think privacy is a huge deal and everybody has the right to know what's going on.

Updating your Data Use Field
We've already pre-filled in your Data Use field with some template language. You'll need to tweak this and clearly explain what you'll be using your members' data for.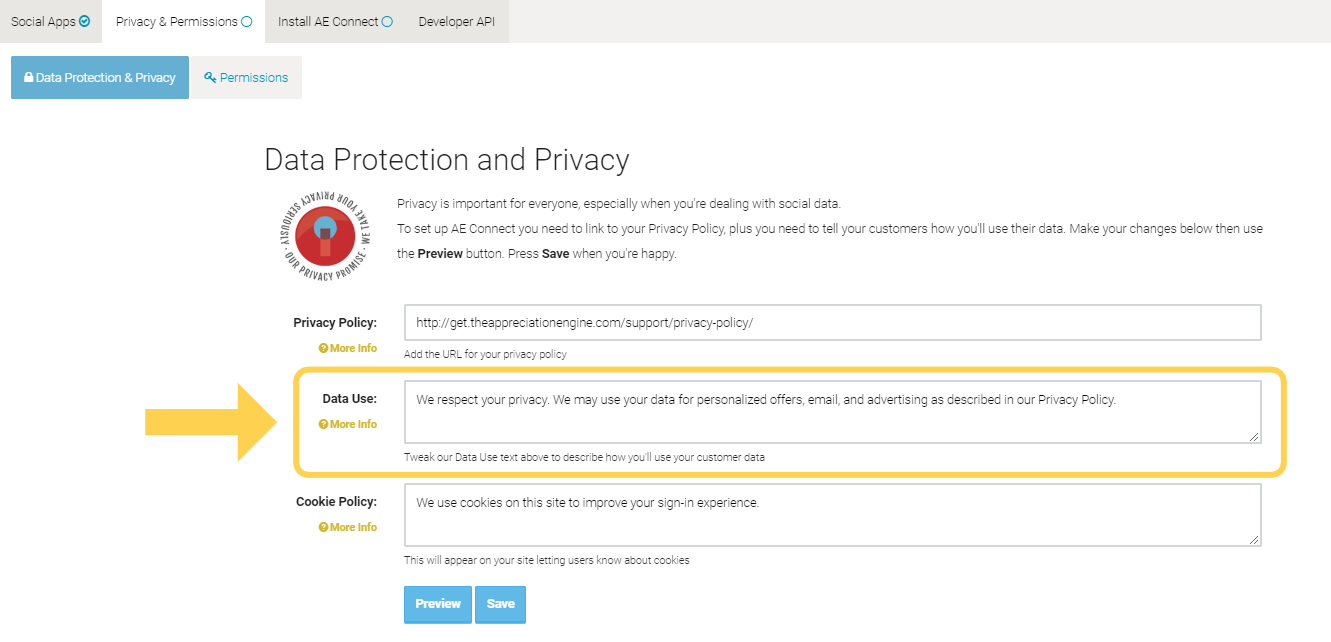 Some examples of data use might be:
advertising
email marketing
personalized offers
customization
Once you've filled that field out don't forget to tackle your Cookie Policy as well as your Privacy Policy.
---
---